Martin Waldhoff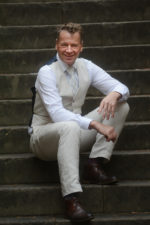 Property Consultant
Martin brings with him a wealth of experience and knowledge of the marketing process. He enjoys analyzing the sales progress and providing his vendors with up to date information, allowing them to make an informed, educated decision and feel secure about the result achieved.Throughout Martin' real estate career he has been particularly successful in matching the right buyer with the right property. This skill has assisted him greatly in negotiations. Martin would be happy to help you achieve the best result possible.
A RECENT TESTIMONIAL
" Martin is very easy to deal with. Is not 'pushy' like some real estate agents and that is the reason we didn't choose another agent. We liked how Martin had several open homes - always got feedback from him, friendly and easy to talk to. First sale for us in 14 years. We were very nervous but dealing with Martin put us at ease. Nothing was ever a problem, 'plenty of questions from us', always on time for inspections. We hope we don't need to in the near future but would certainly choose Martin again - very happy".
0362310400
03 62310282
0422426065