Marnie Hill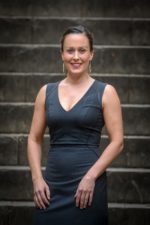 Property Consultant
With 10 years outstanding industry experience and customer service, Marnie understands that whilst we live in a technological age, face to face customer service is still the fundamental basis of a strong business relationship and essential for building trust and rapport.
Marnie's work ethic is often described as high energy, driven and determined.
Marnie's clients regularly provide written testimonials highlighting her integrity, professionalism and consistency at exceeding their expectations.
Marnie is a committee member of the REIT (Southern Branch) and Vice President of the International Real Estate Federation FIABCI.
In her personal life, Marnie stays active playing netball, running and cycling. Marnie is a mother to two teenage children and is also an active A.D.F. member with the Army Reserve.
03 62310400
03 62310282
0439448839