Karen Harvey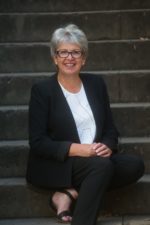 Property Consultant
Karen enjoys the process of marketing properties for sale and  believes that property preparation is the key to achieving a great price.
Karen believes the selling business is the people business.  She enjoys the personal contact with both the buyers and sellers.
Karen never forgets that she is working for the seller, not the buyer.
Care and communication is provided throughout the selling process. Purchasers are not overlooked - a database is maintained to offer purchasers information in advance of properties becoming available.
Once you decide to have Karen handle your property you are guaranteed of a pleasurable experience and an optimum result.
0362130400
03 62310282
0419319284
After Hours: 0419 319 284