Jane Donoghue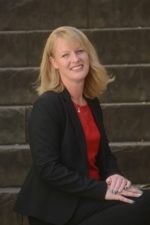 Assistant Property Manager
Jane Donoghue has worked in the Real Estate Industry for over 8 years, first starting in Sales, (short term), before finding her passion in Property Management.
As an Assistant Property Manager, Jane can provide you with a management experience that is unrivaled, ensuring the delivery of a professional, efficient and personal service at all times.  Jane understands the value and importance that you place in your property.  Her communication skills are of the highest standard, making all dealings with Jane transparent.
Owning investment properties of her own, Jane understands the importance of selecting and keeping good tenants.  Jane's experience, motivation, reliable manner and commitment, gives investors a guarantee for exceptional service.