Hans Waldhoff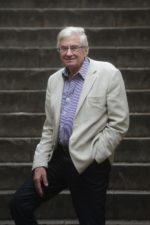 Senior Property Consultant
The senior member of our team, Hans joined the company in 1999 and, is one of the hardest working realestate professionals in Hobart, consistently ranking amongst the top performers in the State:  
Elders Achievements:  Nationally: No. 1 Jan 2016,  No. 18 Sep 2015,  No 5 April 2015,  No.1 July 2014                                                                                                        Vic/Tas:  No.3 1st half 2016,  No. 2 second half 2015,  No. 1 first half 2015 
During this time Hans has worked primarily in the Central Hobart suburbs and has negotiated countless sales of properties from $20,000 to $3,000,000 demonstrating an ability to relate to people from all walks of life.

Hans'  friendly and professional manner has earned him respect from his real estate peers and clients alike.

Hans has a fierce desire to succeed, the recipient of a number of awards for excellence, he believes the key to success in sales is excellent marketing, thorough follow up, courtesy and careful consideration when giving advice to clients buying and selling Real Estate.
03 62310400
03 62310282
0419124867